#Tequila Trending
Let's talk tequila. Firstly, the tequila category was already on an upward trajectory prior to COVID-19. Therefore, we were starting to see parallels in the category to that of Bourbon when it first began experiencing major growth not too long ago. A few factors aided in the acceleration of this during COVID.
For example, with the bar business being all but shut down early in 2020, consumers desired the same quality of drinks at home. Consumers saw the value of building up their home bar. In other words, they quickly realized that for the cost of a few drinks at the bar, they could purchase their favorite bottle or try something new.  Above all, it was a way to stay safe while trying something new and enjoying quality drinks.
Couple the spring lock down with the much-anticipated warming of the weather,  and tequila was in a prime position to benefit. One year later, the trend doesn't seem to be slowing. The re-opening of bars should only help to continue this pattern as consumers who found a new favorite spirit would no doubt be asking for it as they begin hitting the town again. Similarly, now that the consumer is comfy with tequila, they are becoming more curious and even fancying themselves to be connoisseurs.
The Expressions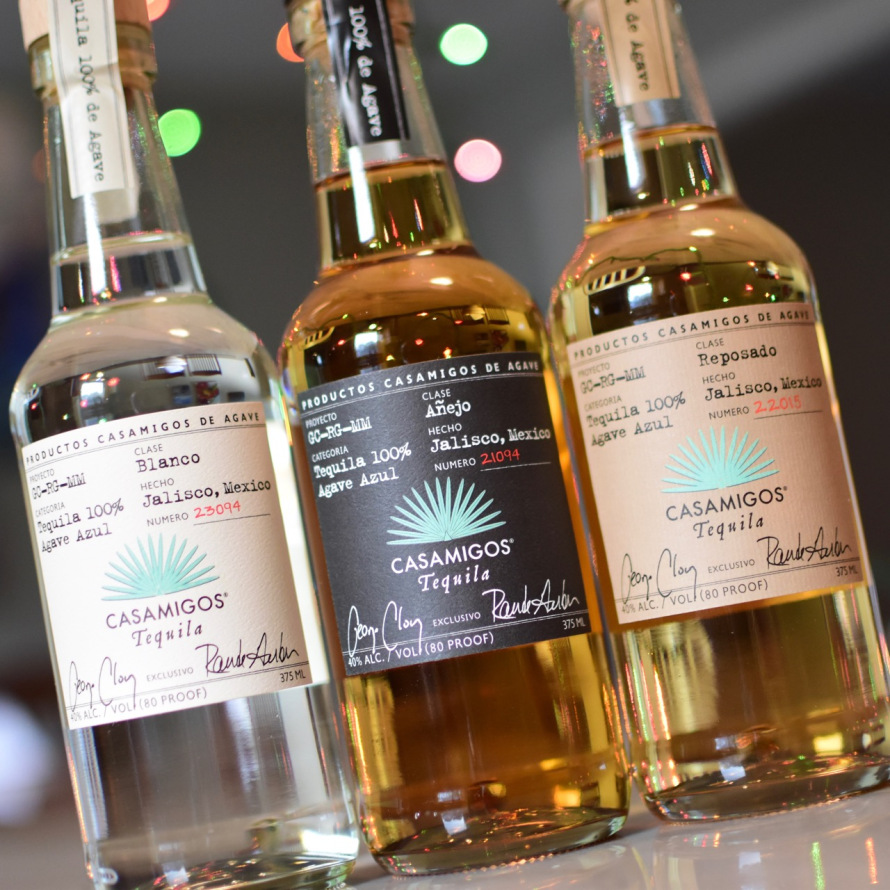 The basic difference between a Blanco, Reposado, and Anejo is age. The color of these spirits are purely due to the time spent aging in barrels. Blanco tequila is typically unaged. However, it can spend anywhere from 0-60 days in stainless steel or wood containers. Reposado tequila must be aged at least 2 months up to 1 year in oak barrels and Anejo tequilas are aged from 1-3 years in oak barrels.
Blanco (Silver or White)
Blanco is the purest expression of tequila. Since it is virtually unaged, there are no outside variables such as time, wood, and temperature to affect the spirit. Therefore, it should be clean, crisp, and agave-forward. Depending on the region it originates from, one can taste pepper and citrus notes as well.  For instance, some terroirs (the lowlands) will offer a brighter fruitier finish whereas others (the highlands) will offer an earthier mouthfeel.
Reposado (Rested)
Reposado is where you will begin to see greater variations in flavor.  In other words, depending on the type of barrel used and time aged, you can expect to pick up notes of vanilla, caramel, toffee, and oak. For instance, Reposado tequilas tend to be a consumer favorite since they are mellowed and sweetened by the barrel aging but tend to keep the essence of the spirit without inheriting too many of the wood characteristics.
Anejo (Aged)
Lastly, Anejo tequila may vary the most from expression to expression. These are truly meant to be sipped and enjoyed as is. Anejo tequila features very complex oak notes along with vanilla, caramel, and spices. Further more, they will vary in color from a dark golden to a rich brown, allowing the color to mimic those toasty flavors.  Interestingly, many bourbon drinkers tend to be drawn to Anejos if they choose to drink a tequila.
The Celebrity Appeal & Reach of Tequila
I believe celebrities saw the wild success George Clooney had with Casamigos and it intrigued them. While he was not the first celebrity to enter the tequila market, for example, John-Paul DeJoria of Paul Mitchell haircare founded Patron in 1989, he did arguably have the biggest celebrity impact on the category. Since tequila is a quickly-growing category, I believe celebrities see it as an opportunity to get in to a field they enjoy and make a splash. Moreover, I think they view it as a chance to put their fingerprint on a spirit that they love.
Tequila currently has that "cool factor" and therefore, I'm positive that celebrities and influencers are bringing tequila to new demographics and consumers in droves. Their social media presence alone puts their brands in front of millions of fans, many of which may have never considered purchasing a bottle of tequila. For instance, Nick Jonas has over 30 million Instagram followers. The Rock has a staggering 229 million. This video of Hailey Bieber (34M IG followers) chatting with Kendall Jenner (159M IG followers) in her bathroom drinking 818 has over 10 million views. That's a lot of impressionable eyeballs… on tequila.
Tequilas to Try, Sip, Shake & Gift
In conclusion, you need to jump on the tequila train. Badger Liquor has many new tequilas hitting the market. Above all, this category will continue to see new entrants all the time and we'll always let you know when something new and exciting is coming to Wisconsin and you can find them near you with the Badger Liquor Product Finder App.
With that said, if you are looking for a new Blanco to try, pick up a bottle of Dos Primos. If you prefer a Reposado, then Teremana would be a great fit. Flavored tequila more up your alley? Try 21 Seeds in 3 flavorful infusions: Cucumber Jalapeno, Grapefruit Hibiscus, and Valencia Orange. Or try our new locally-produced Tuco Tequila in Lime and Pineapple.
Sippers to Savor
Perfect for Cocktails
Tequilas for Gift Giving