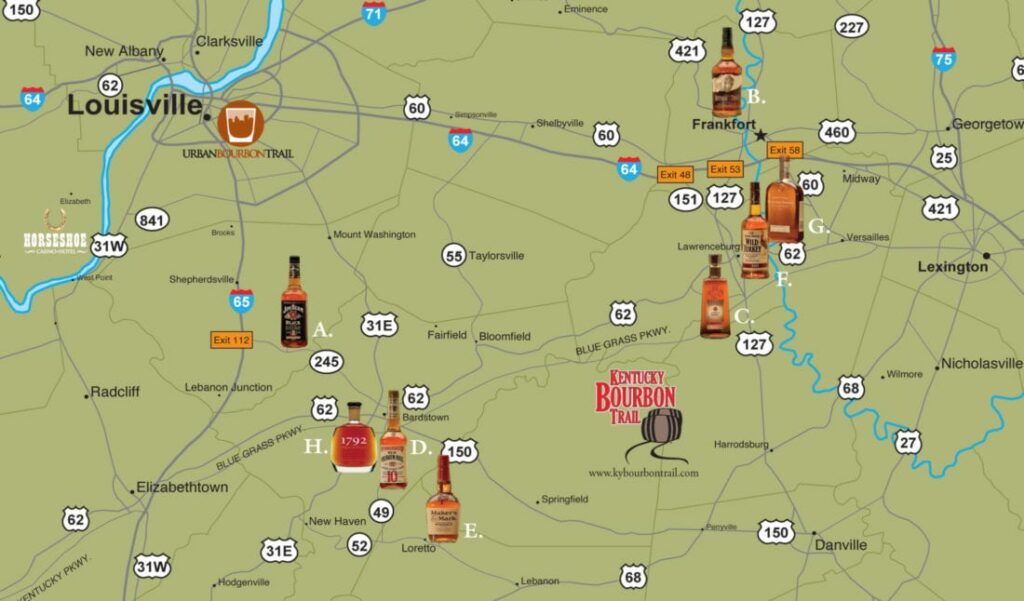 Maker's Mark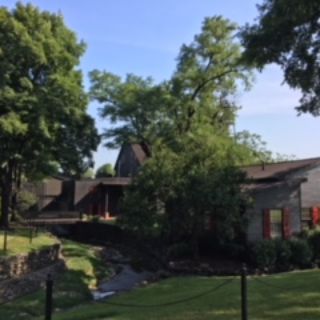 The drive to Maker's Mark is only over an hour from Louisville, but once you arrive it feels like being in a different world. Most distilleries in Kentucky lie far outside of towns, tucked away in sprawling hills close to their water sources. They treat their naturally limestone filtered water like gold, because good water makes good spirits. A cluster of black cottages with red shutters peeks from a shallow valley and the bready smell of whiskey envelopes us.
The first stop on just about any distillery tour is a stillhouse – literally, the house that holds the stills. It's where the mash is fermented and distilled. The environment is stifling but the process is fascinating. Maker's Mark, in particular, is deliberate about their method and as hands on as you can get. We walk to a room where a contented old woman cuts labels on a 1935 Chandler & Price printing press. The distillery produces just over one million cases of bourbon a year, but feels like small operation, hand labeling and wax dipping every bottle they've ever made.
Our tour guide walked us through the rickhouses where the barrels age. The five-hundred pound barrels are rotated by hand too. By the time our guide leads us through a tasting, the bourbon feels personal, like it was made just for us.
Jim Beam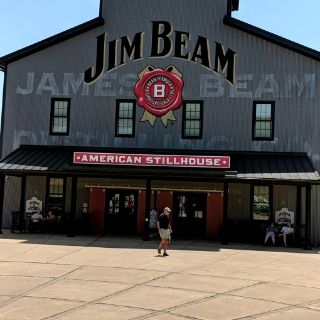 We all leave a little bit warmer from the bourbon and drive to Jim Beam. It dwarfs Maker's Mark's cozy production, filling nearly 500,000 barrels a year – roughly eight million cases bottled. The distillery tries to mirror the intimacy of a smaller bourbon production, but in the tasting room we're introduced to just how many whiskeys they are producing and that facade is broken as I sip a Jim Beam Apple and Knob Creek Rye in succession. When we eat lunch in the home where the Beam family resided until the mid-1980's, some of the magic is restored – though the whiskey may be less personal at Beam, it's quality speaks for itself, without a need for romantic stories about a family business.
Buffalo Trace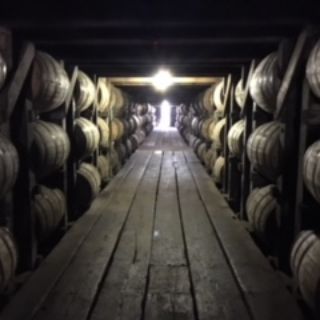 Buffalo Trace is iconic. The property was deemed a National Historic Landmark in 2013 and is home to of some of the most sought after bourbons in the world. During our visit, the distillery is undergoing routine maintenance, along with the construction of expansions to increase production, so we traipse around the less explored parts of the grounds, trailing a laid back tour guide who just seems happy to be there. We visit the excavated site of the original distillery, and hear stories of floods, fires, and triumphs over the long history of the estate. At this point what is technically a business trip is feeling more like a summer camp, and I'm finding out more about bourbon than I thought there was left to learn.
Heaven Hill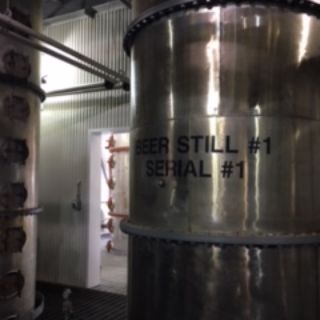 Heaven Hill's bourbon distillery is a mammoth of an operation. Their warehouses are home to roughly 25% of the entire world's bourbon supply. The stillhouse we arrive at is far from tourist-friendly, but given our collective job descriptions it's deemed important for us to see. A manager gives us a walk through of the industrial plant, weaving us through several five story tall copper stills. It is the shortest, but most informative of our stops thus far, touching on the nuances of the bourbon making process without romanticizing the product. Incidentally, Heaven Hill is actually the last family-owned and operated, independent bourbon company in Kentucky.
Kentucky Hospitality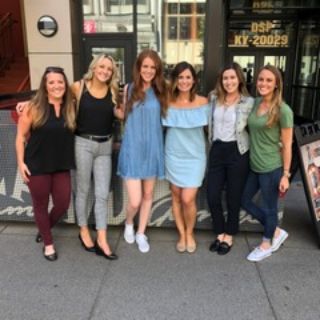 When we weren't touring distilleries, we lived and breathed bourbon. We hit Jim Beam's Urban Stillhouse in Louisville for a mixology class, and tasted through whiskeys at The Evan William's Experience. We drank at a speakeasy with a Heaven Hill Ambassador, and walked through an art museum with a Beam-Suntory On Premise Manager.
Many of us work in different parts of the state, doing different jobs, and interacting with different people, but on the last night of the trip we posted up at a rooftop bar and laughed like a group of old friends. Reflecting on those three days, what I took away the most was how passionate the whole bourbon industry is. At no point was it just a drink in a glass – it was always a story that someone was sharing with us. It felt like a privilege to work with these bottles of syrupy, gold colored, magic – to share the stories with other people. And it felt even better, at the end of the day, to drink it with them.