Sign up for Customer Corner
Your Business' Personal Online Dashboard
Customer Corner is your business' hub for all the business you do with Badger Liquor. You are able to:
• See Order History
• View Invoices
• Pay your Bill Instantly Online with Badger Pay
• View Your Product Mix
• Contact your Sales Rep
• See My Deliveries: Track Your Order
• See Regional Trends & What Your Competitors Are Buying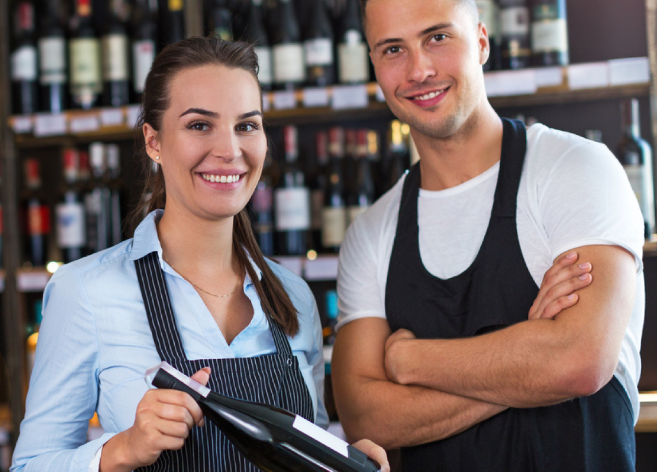 Are You a New Customer?
Get started here!
Our team is here to help you get up to speed and serving your customers exceptionally!
Why Choose Badger?
Perks of Being a Badger Customer – From next day delivery, to the best products, setting your store shelves, mixologists on staff, plenty of payment options, and your very own online business dashboard.. take a look at the services we provide to our customers to make your business better!
Frequently Asked Questions
Quick answers to some of our most
Frequently Asked Questions!
Training & Certifications
WRA's ServSafe Responsible
Alcohol Service Program
Available Services
Learn how Badger Liquor can gladly take care of all your print & design needs.