Customer Service IS Our Culture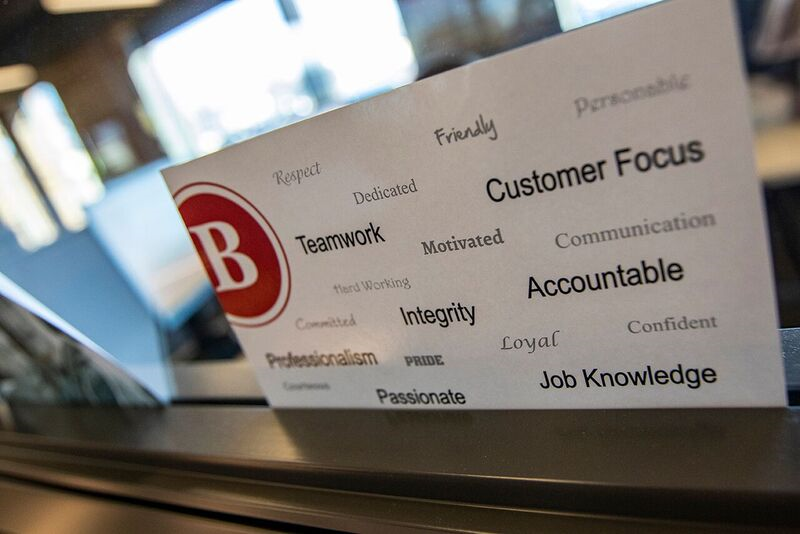 Customer Service is the cornerstone of Badger Liquor. It's what we do every day in every facet of this business. Customer Focus is built into our value system and so much so that every employee is evaluated on this at their annual evaluation. It is even built into Badger's mission statement:
Family owned and operated in Wisconsin for four generations, Badger Liquor sells and delivers the world's best wine and spirits with exceptional customer service by a dedicated team of industry leaders.
Our business would not be successful without the exceptional customer service each one of us provides on a daily basis.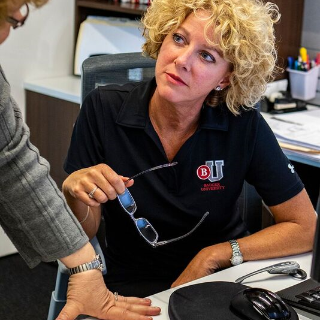 Building Relationships
In my nearly 20 years with Badger, I found that delivering exceptional Customer Service really starts with building relationships. The Personal Emotional Connections (PEC) we build with our customers is what really makes the difference and sets us apart from others in the industry. Showing a customer that you have a genuine interest in them and that you truly care about them goes such a long way. We constantly strive to make our customers feel appreciated and respected. We want the customer to feel important, because they ARE the reason we are in business!
We Asked Our Customers What They Needed
But it goes beyond personal connections, we wanted to know what our customers need from us as a distributor partner. So, we just decided to just ask! Hearing it straight from the horse's mouth helped us shape our daily customer service practices to make sure the customer felt heard. We asked them six questions that we were curious to know and that we thought could help us truly understand their wants and needs. Here are those questions and the most common answers:
What do you value most in a distributer partner?
Information about new items and what's hot in my market
Being offered solutions every step of the way
A feeling that we are in it together
Having you show me and tell me what you are doing to help me
What are your expectations of a distributor partner?
A sales person that understands my business
That promises will be met – nothing should linger
That they will adjust to me if they want my business. If I'm asking, meet it.
What attributes do your top sales representatives have?
Insights into why my competitor is successful with a brand when I'm not
Must be honest
Must have the desire and ability to respond today
Must listen and build positive trust.
How do you decide who to give your business to?
Insights into why my competitor is successful with a brand when I'm not
Before you speak to me, think about how you can make my day.
Know my social media. Know my business
Offer the right Point of Sale
Be prompt, my time is valuable
You invest in me, I will invest in you. Relationships determine who I do business with
What upsets you most with a distributor?
You show indifference and don't care enough to know my business
One person in a distributor can make a difference with a customer relationship
Any parting advice?
The greatest business skill of all is "Learn to Learn". When you commit to learning, you will be successful
When sales values the driver and they work as a team, it makes all the difference.
Putting Our Customers' Feedback Into Action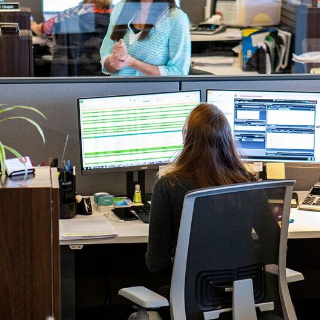 After this we got this feedback, the Customer Service Team made a list of rules that is woven into the fabric of what we do every day in an effort to set us apart from the competition.
We take care of needs and meet and/or exceed expectations
We give our customer what has been promised to them
We provide knowledgeable assistance and stay up to date on industry trends
We provide prompt and willing attention
We are always polite, interested and respectful
We treat all customers the same, no business is too big or too small
Our customer's time is valuable
We will always provide honest and accurate information
Follow up is important
We don't over promise or deliver empty promises
We always strive to deliver more than expected
We resolve problems & We go the extra mile
Making It Personal
Now that we know our customers wants and needs and can confidently take care of them on a daily basis, it was time to get personal. The feedback we received only amplified my belief that Personal Emotional Connections (PECs as I like to call them) are so very important and is a true differentiator in the business.
So, I was looking for ways my team could better connect with our customers and create those PECs, and created a Quality Customer Service Checklist. Our Customer Service Representatives use this list as a guideline for every single call that comes in and goes out.
1. It all starts with that phone call
We are the voice of Badger Liquor. We now all use the same greeting: "Good Afternoon Badger Liquor, this is… May I start with your name, please?" By getting the customer's name right away it allows us to use it several times throughout the conversation and build that PEC. There is no better way to build a relationship than by using a person's name – who doesn't like to be called by name?
2. We ask, "How can I help you today?"
Then we listen. This is probably the most important aspect of what we do. If someone is calling us with a request, they want to be heard, they want a solution, and they're looking to us to provide it. We can't do that properly without listening.
3. We want them to know/get the best deals
It is up to us to keep our customers informed of what's on special, and what gives them the most bang for their buck. We always make sure we suggest a new item and upsell items to give the customer a better value at least once during the conversation. Sometimes this can be uncomfortable but the more you do it the easier it becomes and can be fun, especially once you know their business well enough to give them what we think their customer wants! One thing I stress to my team when it comes to suggesting a new item is to imagine how the customer would feel if they heard about a new item from someone else? It should always come from someone at Badger. We need to be their go-to contact for what's new, trending, and popular. If they know these products, it makes them more in-the-know and competitive.
4. Be authentic and genuine
We take a genuine interest in the customer and try to incorporate light conversation. We establish that PEC by asking about their weekend, if we heard they weren't feeling well, wish them a fast recovery, or congratulate them on a personal milestone like an anniversary, marriage, or new baby. We want them to know that we value and acknowledge their life's celebrations.
5. We remember our Please and Thank You's
We remember our Please and Thank You's and use them a number of times throughout the conversation. Common courtesy and being polite is appreciated in every facet of life, and in the customer service industry, these traits are paramount.
6. We inform the customer of delivery day
From our customer's feedback, we know that they greatly value their time. We want them to know exactly when they'll be receiving their order so they can plan accordingly.
7. We end of every call with "Is there anything else I may help you with today?"
This gives the customer the final say in the conversation and us one last opportunity to assist them.
It's All In The Details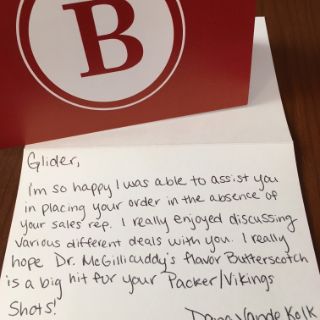 My Team puts a big emphasis on handwriting personalized notecards, this is something we started a number of years back. When is the last time you wrote or received a hand written notecard? How did it make you feel? There's no better way to create a PEC and show a customer you care than by taking the time to write a card. It only takes a couple of minutes and it goes such a long way. It's the little things that make a difference.
Cards can be sent for a number of reasons…sure they can be sent for a mix up on their order, or maybe an item they needed was out of stock. But we always try to remember that it's not always about the business if someone is "under the weather", if there's a loss in the family, or maybe they are going on a vacation for the first time in forever. These are all reasons to show a customer you are listening to them and that you care.
I have received a number of phone calls from customers over the years after receiving these cards and they couldn't believe we would take the time to do this…it made them feel so good that some of these calls have given me goose bumps. I love that my team has made our customers feel so good and appreciated and repeatedly put a smile on someone's face.
We remember the Golden Rule: "Treat others how you want to be treated". People do not always remember what you did for them, but they always remember how you made them feel.
Badger's Customer Service Team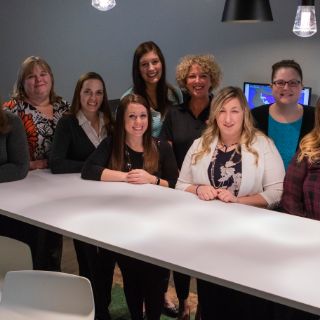 Everyone at Badger Liquor is involved in Customer Service… however, I want to specifically recognize my Customer Service Team. I am fortunate and proud to lead such an amazing group. They are one of the best around and wear a wide variety of hats.
We are involved with many departments in the organization from sales operations, to drivers, to the credit department. We are typically the ones to first take a complaint or hear some good news. We also act as a middle person a lot of times. We pride ourselves in always having a smile in our voices. We understand that customers are our business, not in interruption of our work. We take our jobs very seriously, but have fun while doing so.
We are proud to be the voices of Badger Liquor and we want to personally thank each and every one of our customers for allowing us to serve them every single day.