Description

Basil Hayden, Sr. first began distilling his whiskey almost 200 years ago. This bourbon combines a spicy, peppery flavor with a dry, clean finish due to the high percentage of rye in the mash. Aged 8 years.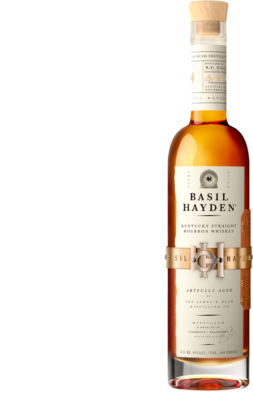 About This Product
Available Sizes

1 L, 1.75 L, 375 ML, 750 ML

Proof

80

Type

Bourbon

THIS IS A LIMITED AVAILABILITY ITEM. OUR SYSTEM DOES NOT ALLOW TRACKING OF THIS PRODUCT. HOWEVER, WE KNOW YOU'LL FIND SOMETHING YOU'LL LOVE IN OUR PRODUCT PORTFOLIO. CHEERS!