Description

Knob Creek Bourbon is 100 proof and spends almost a decade aging in oak giving it an incredibly rich and full-bodied character. The maple sugar aroma and sweet, woody flavor are the reason that Knob Creek is the best selling bourbon in the ultra-premium whiskey category. Amber, with a copper cast. Moderately full-bodied. Marmalade, honey, maple. Rounded and quite fragrant on the palate. Ample fruit is brought forth with rich woody components and deep spice. Long, smooth, sweet and delicious finish. Aged 9 years.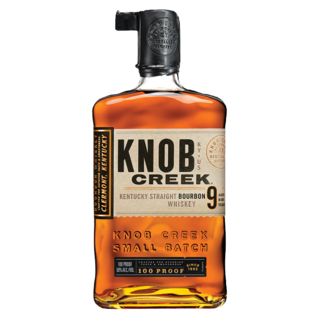 About This Product
Available Sizes

1 L, 1.75 L, 375 ML, 50 ML, 750 ML

Proof

100

Type

Bourbon

THIS IS A LIMITED AVAILABILITY ITEM. OUR SYSTEM DOES NOT ALLOW TRACKING OF THIS PRODUCT. HOWEVER, WE KNOW YOU'LL FIND SOMETHING YOU'LL LOVE IN OUR PRODUCT PORTFOLIO. CHEERS!