Description

The reposado tequila is said to be silky smooth with a compelling combination of light cinnamon, honey and herbaceous flavors balanced by a lightly smoky taste and dark chocolate notes. Double distilled and aged for just under a year.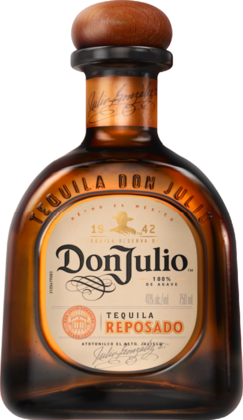 About This Product
Available Sizes

1.75 L, 375 ML, 750 ML

Proof

80

Type

Tequila

THIS IS A LIMITED AVAILABILITY ITEM. OUR SYSTEM DOES NOT ALLOW TRACKING OF THIS PRODUCT. HOWEVER, WE KNOW YOU'LL FIND SOMETHING YOU'LL LOVE IN OUR PRODUCT PORTFOLIO. CHEERS!