Description

The smooth taste of triple-distilled Jameson Irish Whiskey, perfectly balanced with notes of zesty orange flavor. Exceptionally well-balanced aromas of zesty peel and juicy orange citrus fruits, with sweet whiskey undertones. Delicate, smooth and full mouthfeel with distinctive notes of orange zest as well as spicy, nutty, sweet vanilla. Clean finish with a sweet orange aftertaste.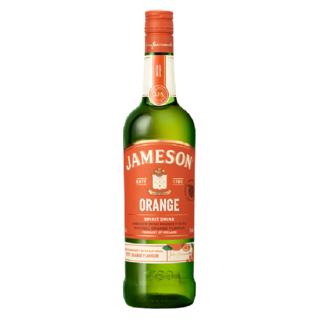 About This Product
Available Sizes

1 L, 1.75 L, 50 ML, 750 ML

Proof

60

Type

Whiskey

THIS IS A LIMITED AVAILABILITY ITEM. OUR SYSTEM DOES NOT ALLOW TRACKING OF THIS PRODUCT. HOWEVER, WE KNOW YOU'LL FIND SOMETHING YOU'LL LOVE IN OUR PRODUCT PORTFOLIO. CHEERS!