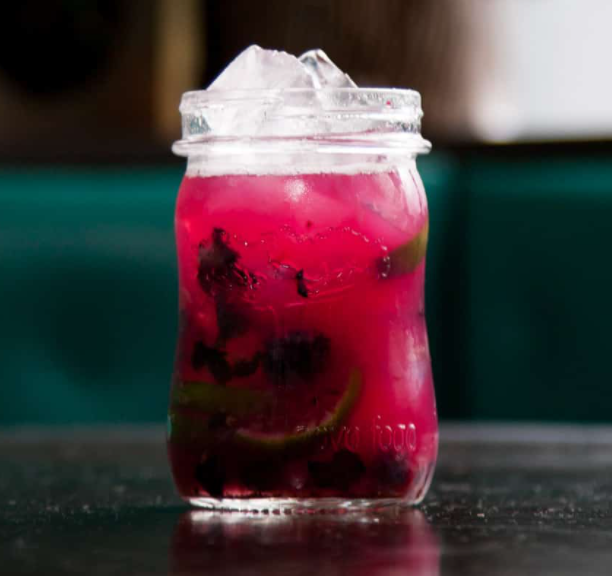 Ingredients
2 oz Novo Fogo Silver Cachaça
4-5 blueberries
Half of a lime
1/2 tablespoon fine sugar
Preparation
Slice the lime in half and discard the pith.
Cut into slices and drop into your glass.
Cover with fine sugar and muddle to extract the juice from the flesh and the oils from the peel.
Add the blueberries and give 'em a muddle, too.
Add cachaça and ice, and give it a shake.