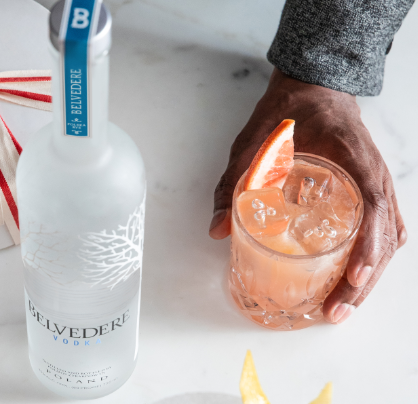 Ingredients
1.5 oz Belvedere Vodka
1/4 Ruby Red Grapefruit, cut into chunks
2 dashes Ground cinnamon
.75 oz Lemon juice
.75 oz Simple syrup
2-3 Dashes of Bitters
Preparation
In a mixing glass, muddle the grapefruit chunks with the lemon juice and simple syrup.
Add the Belvedere Vodka, ground cinnamon and bitters.
Top with ice and shake vigorously for a good count to 10.
Strain into a rocks glass filled with ice and garnish with a thin grapefruit slice.