Women Supporting Women in the Wine & Spirits Industry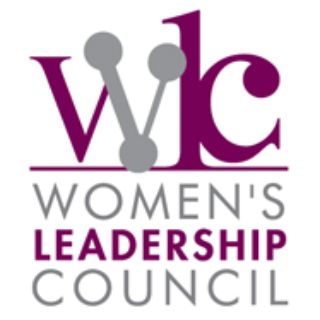 The Wine and Spirits Wholesalers of America's Women's Leadership Council (WLC) is comprised of leaders in the wholesale tier of the U.S. beverage alcohol industry. Its primary mission is to help foster relationships between members, as well as industry leaders within the three-tier system, advance women in the industry, and to provide a platform for the exchange of ideas and knowledge with peers.
This was the WLC's 2nd year hosting a conference for it's members in Washington D.C. Badger Liquor's Vice President of Human Resources was there.
Finding My "Why"
As I walked into the room filled with successful, independent and passionate women I cannot help but ask myself "why?". Why am I surrounded by all of these very confident and successful women? Why was I chosen for this opportunity? Why is that when I walk into this room I feel an energy unlike anything I've felt before in a professional setting? I hoped that all the questions I had would be answered for over the course of the next day and a half!
Meeting For A Purpose
WSWA's Women's Leadership Council brought this group together for a purpose…to connect, support, grow and to give back! Our first event hit heavy on "giving back". Our philanthropic event was a successful one. We were lucky enough to be able to put together bags and gifts for women at the North Street Village.
The North Street Village empowers homeless and low income women in Washington D.C. to achieve stability and make meaningful gains in their housing, income, employment, mental health, physical health and addiction recovery. Conference participants quickly divided up and began to work together to make these gifts extra special for these women at the shelter.
I began to think about my "why" and found some answers in this event…there are women out there who need support, guidance and a little extra help to move their lives forward in a positive direction. The WLC has given all of us conference participants the ability to be a part of making that happen and I felt that sense of connection during this event! 215 toiletry and shower kits were given to the shelter.
Getting Inspired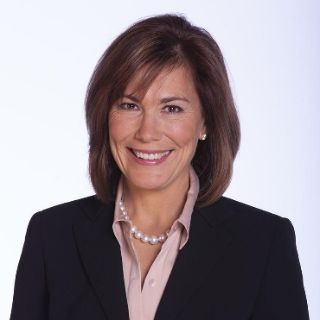 Onto our next adventure…Capitol Hill. I have to say this was one of my favorite parts of the conference. We were fortunate enough to be standing in the Lyndon B. Johnson room on Capitol Hill which in of itself is filled with history. You couldn't help but feel a sense of prominence standing in that historical room with so many amazing women! While there were so many great speakers that night there was one that stood out to me the most…Sue McCollum, who is the CEO of Major Brands out of Missouri. Sue was the 2018 WLC Icon Award Recipient.
Sue spoke about her personal experience being in the industry and how those experiences have shaped her as a leader of this very successful company she owns and operates. Sue's company, Major Brands, is the largest local statewide distributor of premium wine & spirits, beer and non-alcoholic beverages. In addition, it is the nation's largest wine & spirits distributor owned and operated by a woman!
Sue spoke about her late husband and business partner, Todd. Todd was diagnosed with brain cancer and passed in 2012. Sue took over the business after her husband's passing and quickly found herself in lawsuits with two of the world's largest spirit suppliers based on some state liquor laws that were being challenged by the suppliers. Sue said she had two choices: either fight to keep the company by going to court against the world's largest liquor giants or dissolve the company her late husband asked her to preserve.
Sue made the decision to fight and she won! Sue is the true definition of strength and perseverance as she took on one of her largest challenges in life while trying to balance her career with family life in raising two children as a newly single mother. She is a true example of someone who can fight and work for what she believes in all while balancing home and family…you can do it all! It's a message we as working women often hear, but to meet someone who has done it with grace is truly inspiring.
When I reflected back on Sue's talk and thought about my "why" I found some more answers. I was here to understand that working women can indeed find a balance. You can be a mother who is present in her children's life/lives and be a successful business woman. With hard work, dedication and passion for what you do, anything is possible. Maintaining those things is critical to your success.
A Panel of Women Peers
The next day was our day filled with a variety of successful and inspirational women who spoke to us about various topics all of which were useful and helpful in my everyday activities. Topics such as Financial Acumen to Building the Brand of YOU and Creating your Executive Profile and many other women who spoke of their experiences being in the industry.
Our very own Lacey Sadoff was part of a panel discussion in which she spoke about how proud she felt to be sitting in a room filled with women from the industry. With grace and wit she recalled when the wine and spirits industry was completely male-dominated and said "I even had to wait in line for the women's restroom, something I have never had to do at an industry event!" As she closed out her comments she said "we are making a difference".
Working with Lacey day in and day out, I truly believe that. I can see and feel that we at Badger Liquor and wholesalers across the nation are making a difference in the industry.
Having a Presence… Having a Voice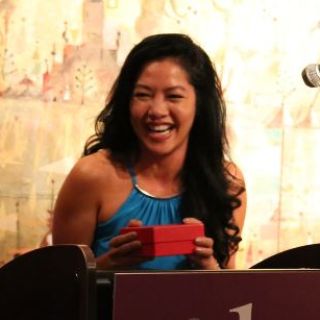 Lastly, there is a WLC Board Member who turns heads with her confident and presence in every WSWA event I have been to. The way she presents herself and carries conversations makes you feel like you have known her for years. She was one of the panelists during the conference.
Her name is Philana Bouvier and she is the Senior Vice President of New Business Development for Young's Market Company in California. Philana is one of the few non-family members on the WLC Board and is someone that I look up to. Her honesty and humility when speaking about her experience being in the industry is something I could listen to all day. She spoke about the challenges of being in this industry and how it may not be easy but it sure is worth it.
Philana spoke about how she has had to inject herself into many situations throughout her career in the wine & spirits industry and said her motto is "show up to the meeting – even if you aren't invited"! There were many meetings where she wasn't on the invite list and most were not intentional, but she didn't take in personally and made the decision to just start showing up to them whether she got the invite or not.
She spearheaded spa days in place of golf and whiskey days that her counterparts were accustomed to. She encouraged all of us to find our voice and use it! All of these great nuggets of advice were exactly what I need to keep the momentum of bringing more women into the industry moving forward.
Acknowledging Myself & My Career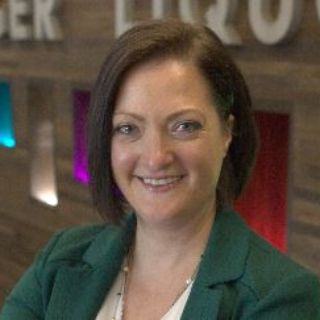 At the end of the conference, I had a feeling I often feel as a mother: tired, yet fulfilled. Fulfilled because I had answers to my "why?" I was there for all the reasons I spoke about in this blog, but most importantly I was there because I am one of those successful women I admire so deeply!
I have the grit and passion for what I do and for this industry. I know what hard work and dedication look like. I know what sacrifices need to be made to build a career I am proud of. I have a tribe of women that understand and support me, and many of them were at this conference! I am a part of making the difference that our owner, Lacey Sadoff spoke of in this industry! Women do have a seat at the preferable table, I am at that table, and I'm not giving up my seat!
I left with such an appreciation and gratitude towards our owners, Gary Sadoff and Lacey Sadoff, for awarding me this opportunity and making me realize for myself that I'm truly making a difference in the lives of many working women across the state of Wisconsin.